**Please note that most services and events require registration for Zoom information.**
Hanukkah Film Festival: Eight nights of films beginning November 28

Habonim is proud to support the Hanukkah Film Festival. Your ticket purchase provides limited-time digital access to this series of 11 films, plus exclusive filmmaker discussions and more, with new content added each night of Hanukkah.
Just $36 for eight nights with special Habonim promo code: BRACHA
There is a competition for which organization has the most registrations.
Click here for more information and to purchase tickets.
Giving Tuesday is November 30
We hope that you will remember Congregation Habonim with a special Giving Tuesday donation. For those of you who have contributed already in 2021, we are grateful for your support! If you have not had an opportunity to make a donation, or if you have but would like to do more before year end, click HERE .
Hanukkah Candle Lighting
Wednesday, December 1, 7:15 pm
The entire Habonim community is welcome to join our Lomdim teens in lighting Hanukkah candles together outside of the synagogue (weather permitting). Jessica Futran, Rina, and our teens will lead the candle lighting and a few festive songs. All are invited to join us and enjoy a sweet treat together by the glow of the candles.
Thursday, December 2, 5:15 pm
Bring your Hanukkah Menorah to your Zoom window to advertise the miracle of Hanukkah with your Habonim friends.
Register here for Zoom information.
Please join us on Sunday, December 5 for a day of chesed and giving back to the community.
We have partnered with the organization One Block to pick up trash in our neighborhood. We will gather outside Habonim at 10:30 am to clean up the surrounding blocks. All ages welcome! Gloves, bags, and garbage grabbers will be provided. Sign up here
Please note - this event is weather dependent. If there is inclemePlease note - this event is weather-dependent. If there is inclement weather we will alert you that morning and reschedule.
Our clean-up will be kicked off at 10 am with a
Hanukkah Musical Celebration (for all ages).

66th Street Plaza along Riverside Boulevard (if the weather is bad, the musical celebration will take place on Zoom).

Come celebrate Hanukkah together with a musical concert by Jessica Futran and Rob Silverbush. Enjoy festive treats and warm drinks.

All are welcome to attend!

Thursday, December 9, 7 pm
(Virtual) Wine Tasting led by our very own Beth Bornstein, Wine Educator and Consultant from West Side Grapes.
Participants are encouraged to bring their beverage(s) of choice - anything with bubbles! Beth will educate us about sparkling wines as we sip and listen.
Now that we're firmly in the holiday season, and with so many great types of sparkling wine (Champagne, Cava, Prosecco, Sekt, sparkling and more!), how do you know which one tastes "the best" for you? Join us as we explore the different production methods, countries, and flavors of sparkling wine.
RSVP to membership@habonim.net to receive Zoom information.
Next Book Group Meeting: Wednesday, January 12, 7-8:30 pm
For our meeting, we're reading House on Endless Waters by Emuna Elon. The author takes her main character back to the place of his birth, Amsterdam, though he has no idea this is part of his identity. He then explores his family's hidden past and the art rich city of Amsterdam.
Other book group meeting dates in 2022:

February 23, April 6, and May 18
Introduction to Judaism Classes with Rabbi Lisa Gelber
Starting Monday, October 25, 7 - 8:15 pm
NEW THIS YEAR - Amazing collaboration with Miller Introduction to Judaism Program of American Jewish University . Join Rabbi Lisa Gelber for an (online) 18-session (re)Introduction to Judaism Class.
New to Judaism? Thinking of joining the Jewish People? Wanting to learn more as you raise your children? Searching for community? Wanting to refresh your connection to Judaism? This course in our virtual sanctuary is for you.
Contact Rabbi Lisa Gelber at rabbigelber@habonim.net for more information. No cost for Habonim members. Donations to support participation for students from outside our community welcome.
Classes will meet:
2021: 10/25, 11/1, 11/8, 11/15, 11/22, 11/29, 12/13, 12/20
2022: 1/3, 1/10, 1/24, 1/31, 2/7, 2/14, 2/28, 3/9, 3/14, 3/21
Another Happy Hour Hangout: Update from the Membership Committee
Habonim Hang Out was a fun, casual outdoor gathering. Thanks to those who came and mingled. We look forward to more community gatherings in person as circumstances permit.
Thanks,
Rachel and Danielle
The Membership Committee extends a huge yasher koach to our talented baker, Ellie Merdinger, for a fantastic Zoom event last Thursday. And thank you to all those who participated. Ellie led us in making delicious and beautiful apple pies. It was another fun-filled, interactive evening - including a wonderful opportunity to welcome some of our new members.
Blessing of the Animals
What a great time we had blessing the animals (live and stuffed!)! Animals received rainbow ribbons in honor of Parashat Noah and their uniqueness and diversity. Some even received Hebrew names! We look forward to making this an annual event.
Apple Picking and Sukkot Celebration with Congregation Habonim at Dr. Davies Farm on Sunday, September 26
Habonim Education Director Rina Cohen Schwarz writes:
Our Habonim community members enjoyed celebrating Sukkot together on Sunday, Sept 26. Our first stop was at Dr Davies Farm to pick many 1/2 pecks of apples. We harvested several different apple varieties and just loved being outside on a picture-perfect autumn day.
After our successful harvest, we headed to the Orangetown Jewish Center to have a picnic lunch out in their sizable sukkah. We're so grateful to our Camp Ramah Nyack friends, all from the OJC: Rabbi Ami Hersh, Rabbi Craig Scheff, Rabbi Paula Mack-Drill and Alyssa Schlossberg for hosting our Habonim group. Truly fabulous hosts who made it possible for us to fulfill some key mitzvot of Sukkot.
We all got to make the brachot (blessings) for sitting in the sukkah and over the lulav & etrog. Sweet treats were enjoyed by all and we all look forward to celebrating more holidays together with the Habonim community!
Bender Fund
Habonim recently used Bender Fund assets to help provide Hanukkah food packages to elderly Holocaust survivors who are clients of Self Help Community Services. Self Help reports that recipients were most appreciative and wish to thank the members of Congregation Habonim for their generosity and kindness.
The Bender Fund, created almost 50 years ago in conjunction with our Brotherhood, is dedicated to helping elderly, blind, and needy members of the Jewish community. Each year we help fund such food packages for Pesach, the High Holidays, and Hanukkah.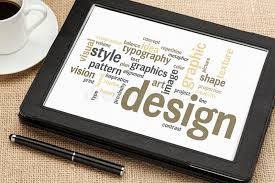 Seeking a Volunteer with Graphic Design Skills
Do you have graphic design skills? Professional experience not required. The membership committee is looking for some creative design assistance (nominal time) for an upcoming project. Contact the committee at membership@habonim.net
Habonim Highlight: Shlissel Challah
Another intimate and meaningful evening of baking and learning, led by Rina Cohen Schwarz. We learned the history of why we bake a "key" challah for the first Shabbat after Pesach. Then we experimented with assorted ways to bake in the shape of a key and to bake a key into our actual challahs. Enjoy these pictures of some of our culinary successes.
More events to come! Please share feedback, ideas, your own talents we can showcase or just reach out to join our committee: membership@habonim.net.
The Membership Committee's mission includes improving the membership experience by building on existing relationships through community "self-care" to make Habonim a welcoming destination for existing and new members.
Rabbi Gelber is honored to have her words included in the rapid-response book Remember and Do Not Forget, Rabbinic Testimonies of January 6, 2021: A Horrific Day in American History, edited by Rabbi Menachem Creditor and Rabbi Jessie Olitzky, with Foreword by Ruth Messinger.
When We Turned Within, Volume 2 features writing by 107 contributors from around the world - Rabbi Lisa Gelber and Malkie Grozalsky among them. Co-edited by Rabbi Menachem Creditor and Sarah Tuttle-Singer, the paperback is available here and the Kindle version is available here.
Proceeds from book sales go to UJA-Federation of NY for COVID relief efforts.
Some of Rabbi Gelber's weekly writings to the Habonim community are included in the first volume of When We Turned Within: Reflections of COVID-19.
Seeking volunteers (of all ages) to help Habonim community members connect online and organize dial-in information for weekly prayer services and programs, as well as with other needs. Contact Susan Grant at susanigrant@aol.com .
Wed, December 1 2021 27 Kislev 5782