**Please note that most services and events now require registration for Zoom information.**
Save the Date: Monday, June 21, 7:30 pm
Habonim Annual Meeting
We encourage you to order honey online here. We are once again unable to accept paper orders or checks due to the closure of our office. If you are unable to order online, please fill out this form and email it to Beth Bornstein at bethjbornstein@gmail.com or contact her with questions. Again, we are unable to accept paper checks this year.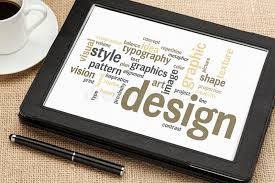 Seeking a Volunteer with Graphic Design Skills
Do you have graphic design skills? Professional experience not required. The membership committee is looking for some creative design assistance (nominal time) for an upcoming project. Contact the committee at membership@habonim.net
Save the date: Tuesday, July 6, 5:30 pm
Habonim Happy Hour Hang Out
Join us - outdoors! live! in person!
Riverside Boulevard and 66th Street - we'll meet at one of the long tables on street level
Bring your own food and drink. Contact membership@habonim.net with any questions.
Habonim Highlight: Shlissel Challah
Another intimate and meaningful evening of baking and learning, led by Rina Cohen Schwarz. We learned the history of why we bake a "key" challah for the first Shabbat after Pesach. Then we experimented with assorted ways to bake in the shape of a key and to bake a key into our actual challahs. Enjoy these pictures of some of our culinary successes.
More events to come! Please share feedback, ideas, your own talents we can showcase or just reach out to join our committee: membership@habonim.net.
The Membership Committee's mission includes improving the membership experience by building on existing relationships through community "self-care" to make Habonim a welcoming destination for existing and new members.
Virtual Walk Around Israel
You only have one body, take good care of it! Register for Every Move Counts, a Hadassah-sponsored virtual walk around Israel for humans of every age and ability. More information and registration at this link: https://hadassah.org/everymovecounts .

Email Rabbi Gelber at rabbigelber@habonim.net with WALK ISRAEL in the Subject Line so we may create a Habonim group to support one another in this healthy challenge.
Habonim recently used Bender Fund assets to donate the money necessary to provide Passover food packages to elderly Holocaust survivors who are clients of Self Help Community Services.
The Bender Fund was created almost 50 years ago in conjunction with our Brotherhood, and is dedicated solely to helping elderly, blind, and needy members of the Jewish community.
Self Help reports that everyone who received the packages was so very appreciative and sends their thanks to all the members of Congregation Habonim for their generosity and kindness. Each year we help provide food packages to Self Help clients on Pesach, the High Holidays and Hanukkah.
Rabbi Gelber is honored to have her words included in the rapid-response book Remember and Do Not Forget, Rabbinic Testimonies of January 6, 2021: A Horrific Day in American History, edited by Rabbi Menachem Creditor and Rabbi Jessie Olitzky, with Foreword by Ruth Messinger.
When We Turned Within, Volume 2 features writing by 107 contributors from around the world - Rabbi Lisa Gelber and Malkie Grozalsky among them. Co-edited by Rabbi Menachem Creditor and Sarah Tuttle-Singer, the paperback is available here and the Kindle version is available here.
Proceeds from book sales go to UJA-Federation of NY for COVID relief efforts.
Some of Rabbi Gelber's weekly writings to the Habonim community are included in the first volume of When We Turned Within: Reflections of COVID-19.
Seeking volunteers (of all ages) to help Habonim community members connect online and organize dial-in information for weekly prayer services and programs, as well as with other needs. Contact Susan Grant at susanigrant@aol.com .
Sun, June 13 2021 3 Tammuz 5781